Skin Care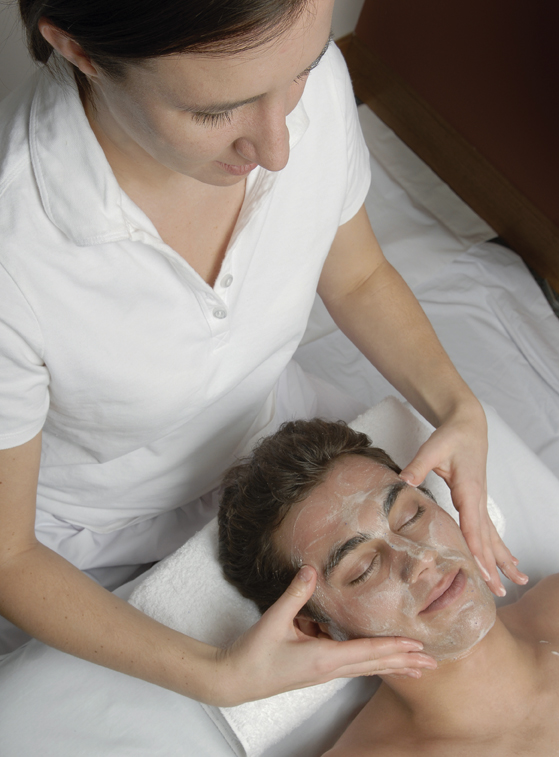 Basic Hungarian or clinical Facial Treatment 60 minutes for $70 (Upper body massage with skin care. Skin care includes a free consultation, cleanse, tone, exfoliate, 2 masques, moisturizer, eye and lip treatment, and SPF. Relieves muscle tension, stimulates circulation, balances the complexion, increases serotonin levels, improves muscle tone and promotes total mind and body relaxation.)
Anti-aging or Detox Hungarian Facial Treatment 60 minutes for $85 (Includes everything in the basic Hungarian treatment plus an anti-aging or detox treatment.)
Basic 1/2 Hour Skincare Only 30 minutes for $45 (skincare includes cleanse, tone, exfoliate, 2 masques, facial massage, moisturizer, & SPF.
Acne 1/2 Hour Skincare Only 30-45 minutes for $55-65 (skincare includes all of the basic plus extractions, and oxygenating treatment to kill bacteria.)
1/2 Hour Anti-aging or Detox Skincare Only 30 minutes for $55 ( includes everything in the basic plus, an anti-aging or detox treatment)
ADD ON TREATMENTS
Foot Treatment 15 minute just massage $12 or $25 for masque,scrub, massage & lotion with facial
Foot Reflexolgy 20 minutes: $17
Scalp Treatment 15 minutes: $12
Neck, Shoulder, Back Acne Treatment 15 minutes $20
Cellulite Treatment 25 minutes: $30
Clarisonic Cleanse 5 minutes: $11
Nuface Microcurrent for lifting and toning 10 minutes: $15 or 30 minutes: $25
Organic Peel Treatment 5-10 minutes: $20- Add in a facial for a deep exfoliating treatment
Body Treatments
Back, Neck, Shoulder Facial Treatment $45 per 30 minutes or 60 minutes for $65
Basic makeup Application or Lesson $50 per 30 min or 60 minutes $100
(Please note wedding Makeup is set up on a separate contract, AFTER the first application or lesson. This will confirm and reserve your special day and bridesmaids accordingly) You do not have a contract on your 1st wedding application or lesson. Please allow enough time to visit or ask any questions on a contract, the day of your 1st lesson.
Reflexology Hand or Feet $60 per 60 minutes or $30 per 30 minutes
Ear Candling $55 per 45 minutes
Hair Removal (soya based product): Eyebrow Design $12, Chin $7, Cheeks $14 both , Upper Lip $7, Underarm $33, Back $55, 1/2 Leg $33, Full Leg $55, Bikini $33 & up , 1/2 Brazilian $65 & up, Full Brazilian $75 & up
Body Wraps 45 min (price varies per type of wrap available and listed below): Chocolate Truffle $65, deeply hydrates, Blueberry Slimming $75, firms and sculpts, Pear and Green Apple $65, nourishes and tones, Hungarian Cellulite Treatment $35 alone, (or as an add-on), oxygenate and burn fat cells in fatty tissue
SJOLIE Sunless Tanning- 10-20 minutes- Just Legs $19, Full Body $38: Packages: 2 tans $71, 3 tans $104
Additives included in purchase price to enhance tan qaulity and longevity: $1.50 each: slimming, anti-aging, pineapple or orange ginger scent, DHA booster, or shimmer
All Prices Include Sales Tax
Love the skin you're in. Take charge of your health and beauty today with professional skin care.